Inventure is a multidisciplinary commercial real estate solutions company headquartered in Saint Cloud, Minnesota. Since 2008, Inventure has been a transparent, reliable partner to its clients, bringing value to investors, tenants and communities through a steadfast commitment to quality.
A TRUSTWORTHY ADVISOR
WHY CHOOSE INVENTURE
When you choose Inventure, you're choosing to protect yourself and your business against costly mistakes, saving you time, money and stress. As your commercial real estate advisors, we take a proactive approach to every facet of your project, defending your vision and ensuring your long-term satisfaction with the end result.
The depth and breadth of experience represented on the Inventure team allows us to tackle any commercial real estate need with knowledge and expertise.
We are construction consultants, real estate agents, developers and facility managers taking a 360° view of your needs and applying our resources accordingly.
Our sterling reputation both in the industry and in our community stems from the flexibility and strength of our team, but also the quality of our character. When you work with Inventure, you will have at your disposal a team of advisors who are:
TRUSTWORTHY
/ˈtrəs(t)ˌwərT͟Hē/: We're about so much more than transactions: We're about interactions, building trust with our clients by communicating with transparency and dedicating ourselves fully to their needs. When you work with us, you'll know your Inventure team members by name and have their cell numbers on speed dial.
DETAIL-ORIENTED
dəˈtāl ˈôrēˌəntəd/: Details make or break a project, and Inventure is passionate to the point of obsession about getting them right. We tackle every project with a methodical attention to detail, yet we remain nimble enough to pivot with ease should the unexpected arise.
STORYTELLERS
/ ˈstȯr-ē-ˌte-lərs/: At Inventure, we like to think of ourselves as laying the foundation for the long-term. Together, we can tell the story of your business and build your legacy. We'll listen to your unique needs and bring your vision to life with integrity, keeping your future goals in mind every step of the way.
FULL-SERVICE LEADERS IN THE INDUSTRY
WHAT WE DO
Inventure offers a comprehensive suite of commercial real estate services to our clients, including commercial brokerage, real estate development, construction consulting and facilities management services. The Inventure team's years of experience across these disciplines make us uniquely qualified to service all your commercial real estate needs, from initial design to groundbreaking, to the day we hand over the keys.
COMMERCIAL BROKERAGE
If you're looking to buy, sell or lease, we're the experts you want in your corner.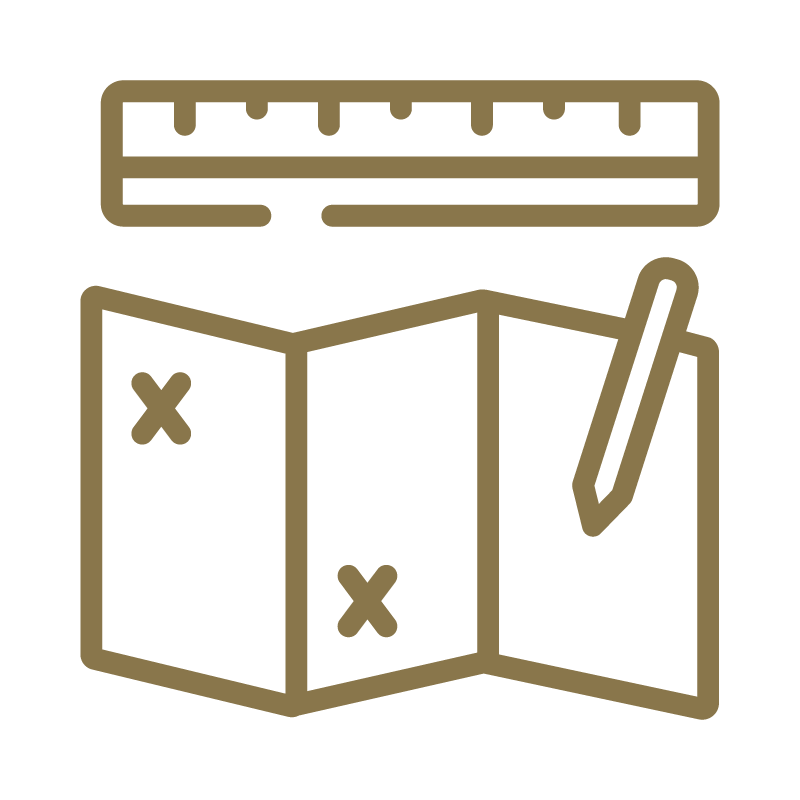 REAL ESTATE DEVELOPMENT
We pride ourselves on our highly detailed, value-add approach to development.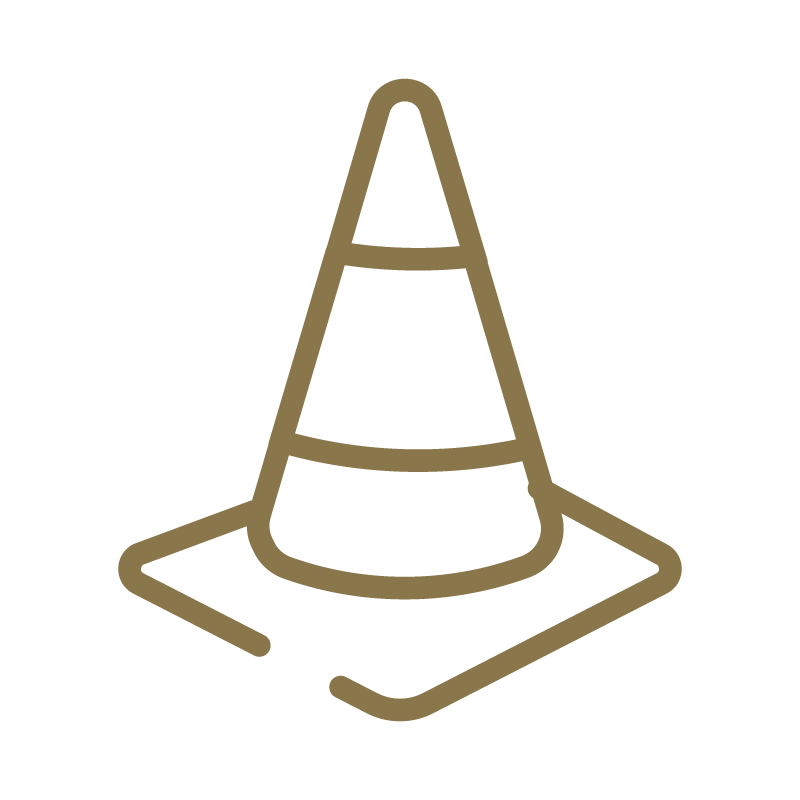 CONSTRUCTION CONSULTING
We are uniquely qualified to consult on any construction or renovation project.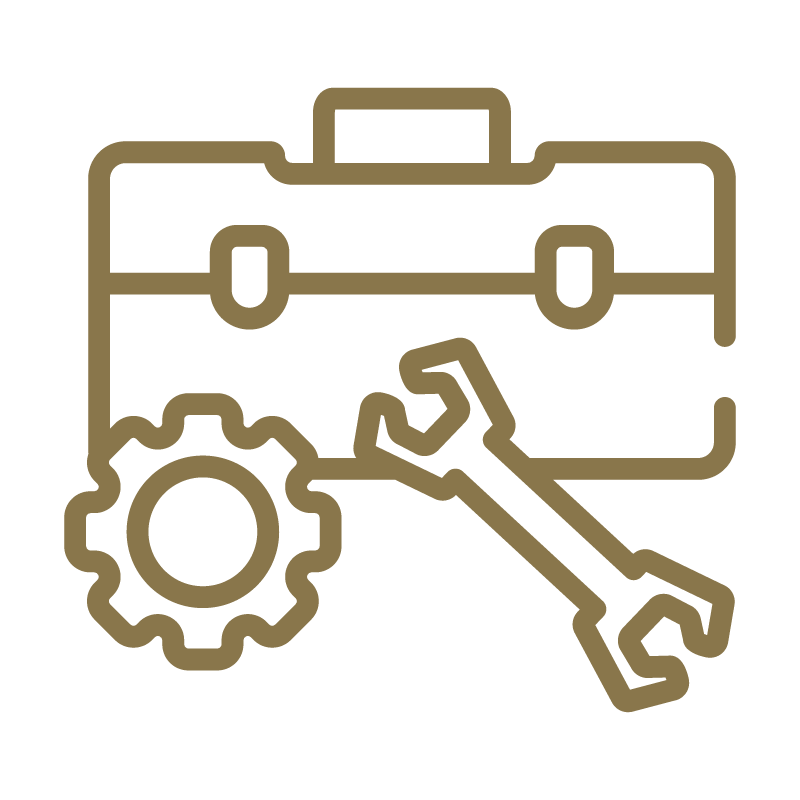 FACILITY SERVICES
Our proactive approach to facility maintenance ensures the integrity of the building.
MAJOR MILESTONES
OUR HISTORY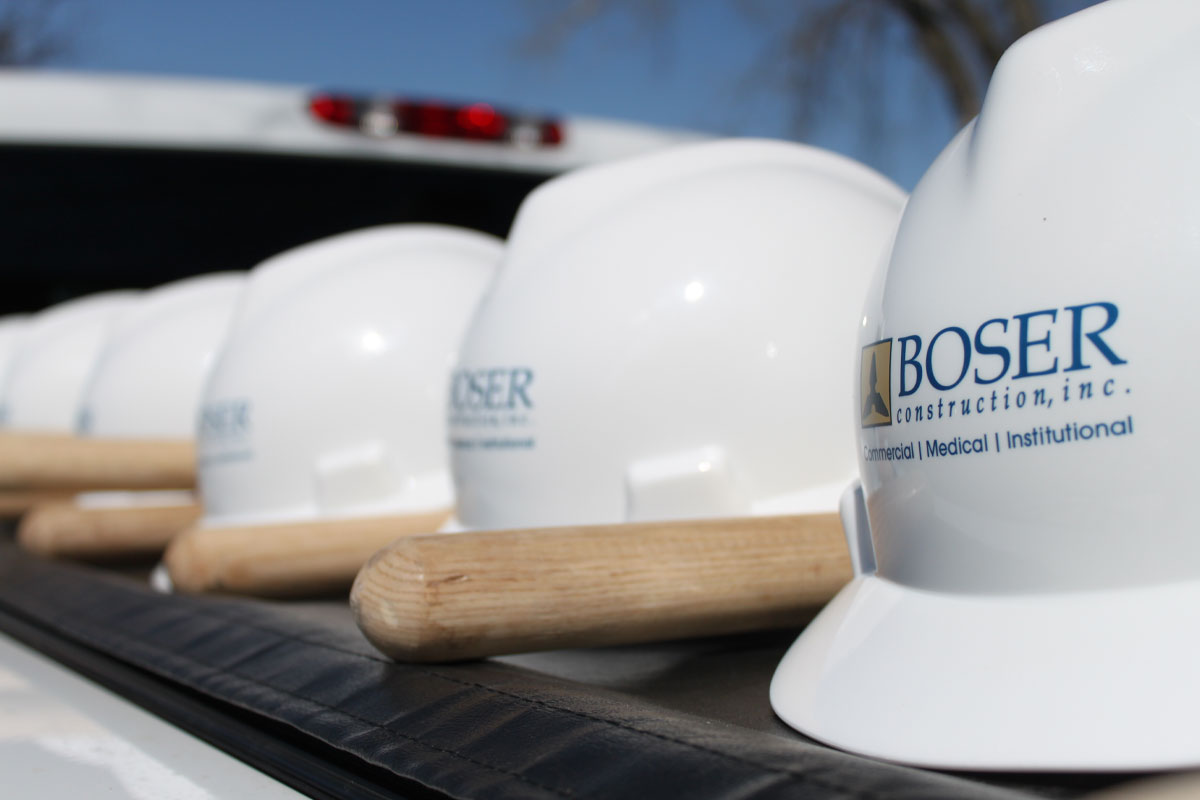 1996
After seven years in the commercial construction industry, Doug Boser founded Boser Construction, Inc. out of his Sauk Rapids, MN home. In 1999, the company's first office and warehouse space was built. They continue to operate from that space today.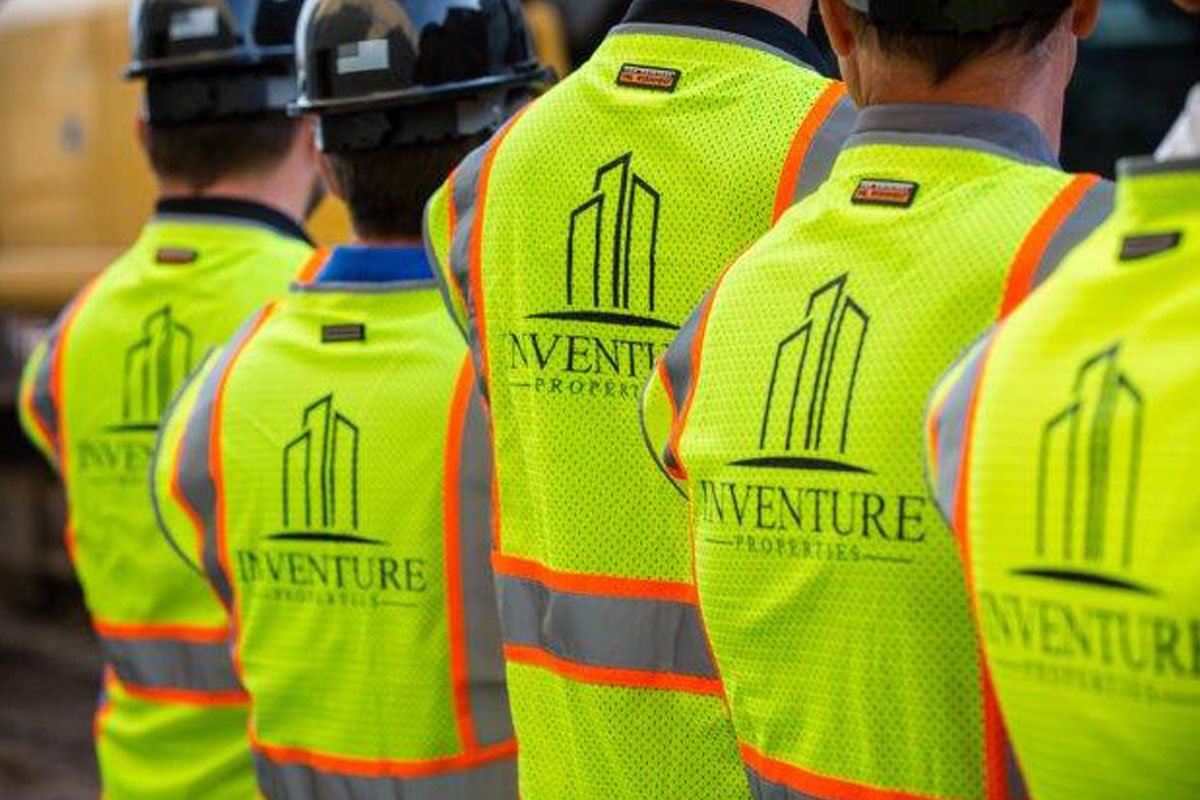 2000
Doug created Inventure Properties, LLC (then called Construction Land Development, LLC) to purchase underdeveloped properties and hold
short-term development assets.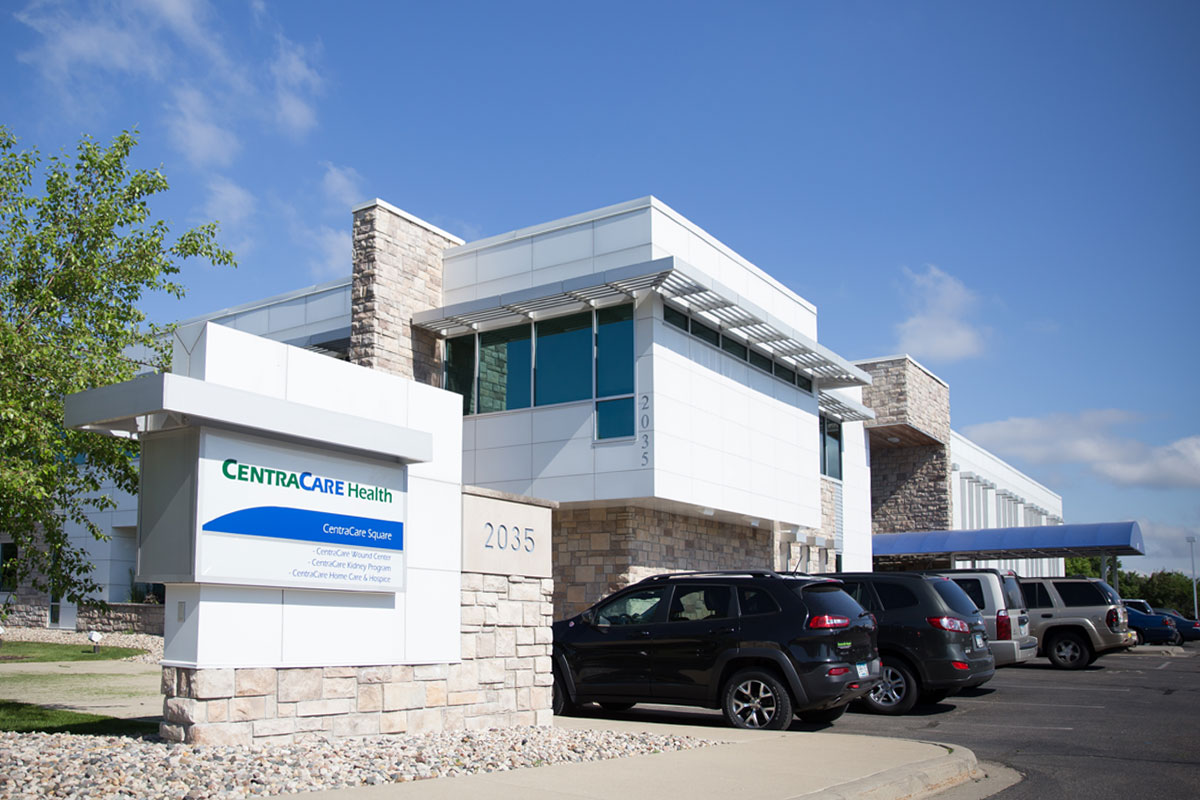 2008
As the construction industry teetered on the edge of the Great Recession, Inventure received funding and began building their first major commercial project at 2035 Plaza. Construction completed in 2009.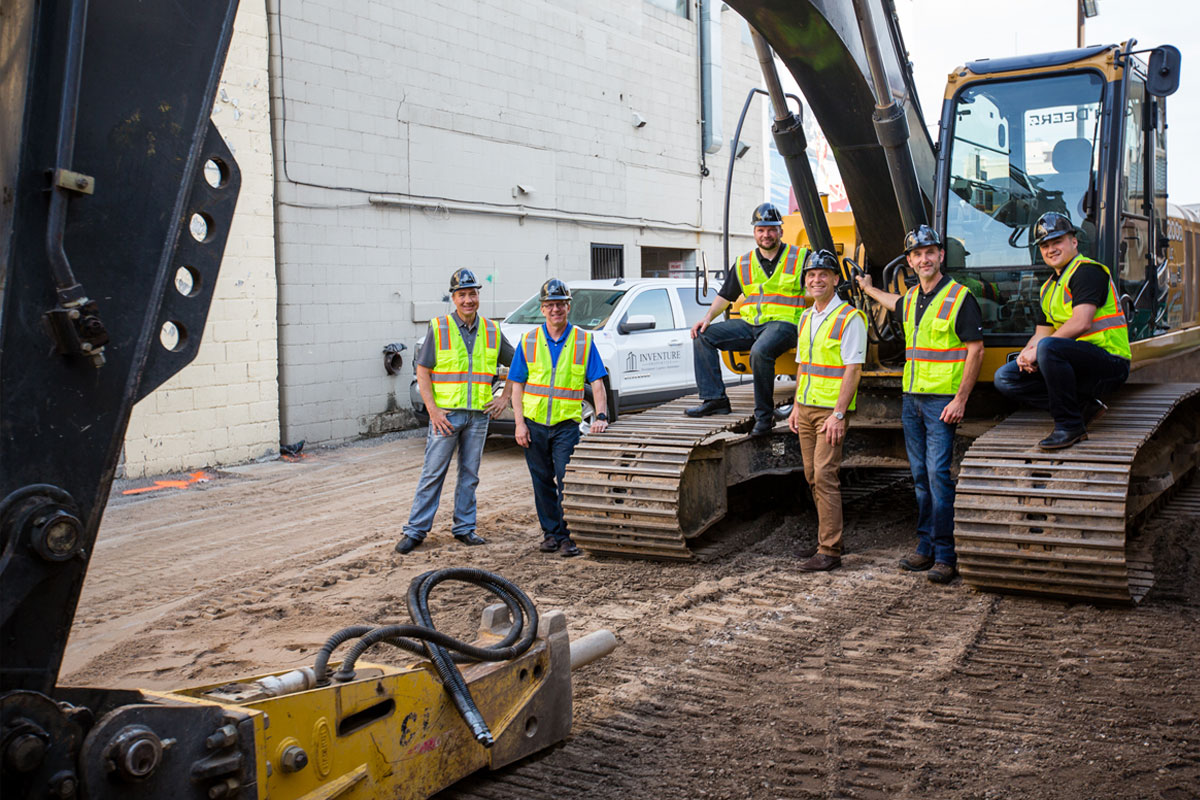 2013
Inventure engaged city and state resources to redevelop the Granite Bowl site in downtown St. Cloud, MN., transforming it into a sleek, modern home for Quinlivan & Hughes, P.A. In 2015, Inventure again worked in conjunction with state agencies to embark on the company's first historical rehabilitation project – the First National Bank of St. Cloud, originally constructed in 1889.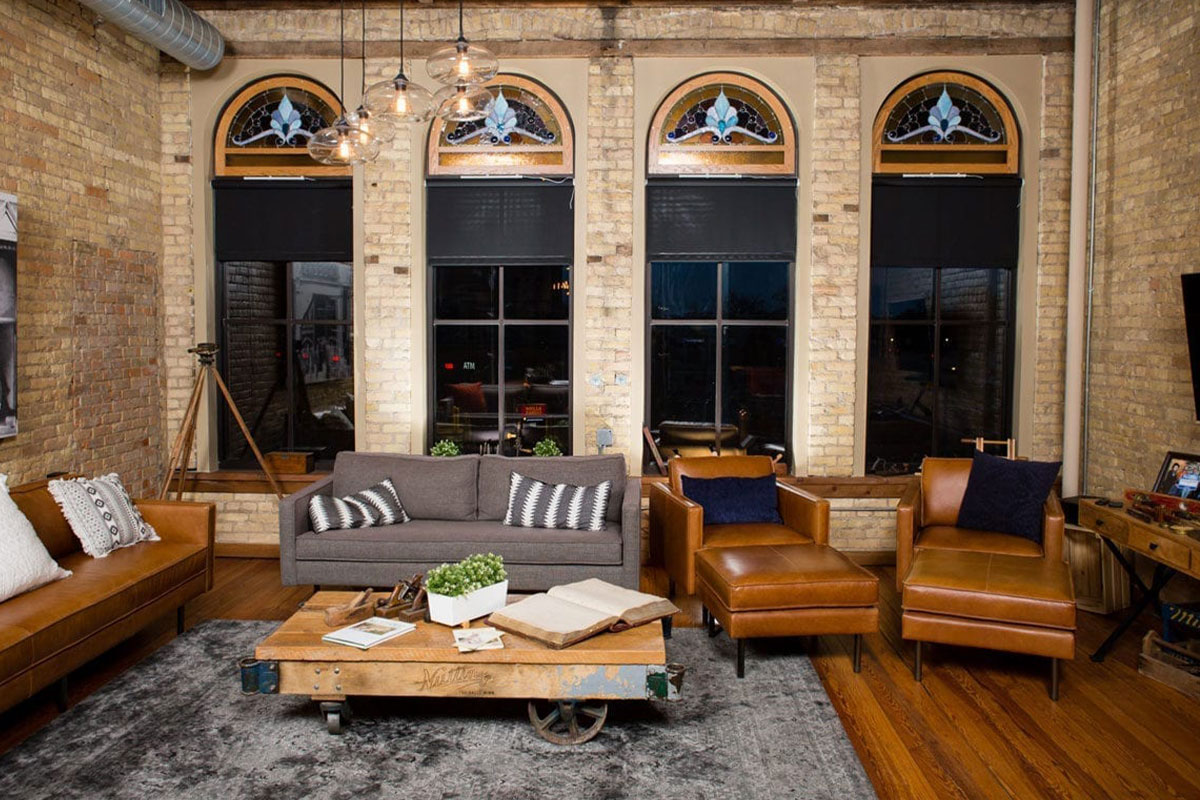 2017
Boser Construction, Inc. is sold to two longtime employees to allow for a greater focus on real estate and development services. The Inventure offices moved downtown to their current space within a stunning historic building at 117 ½ 5th Ave. South, St. Cloud, MN.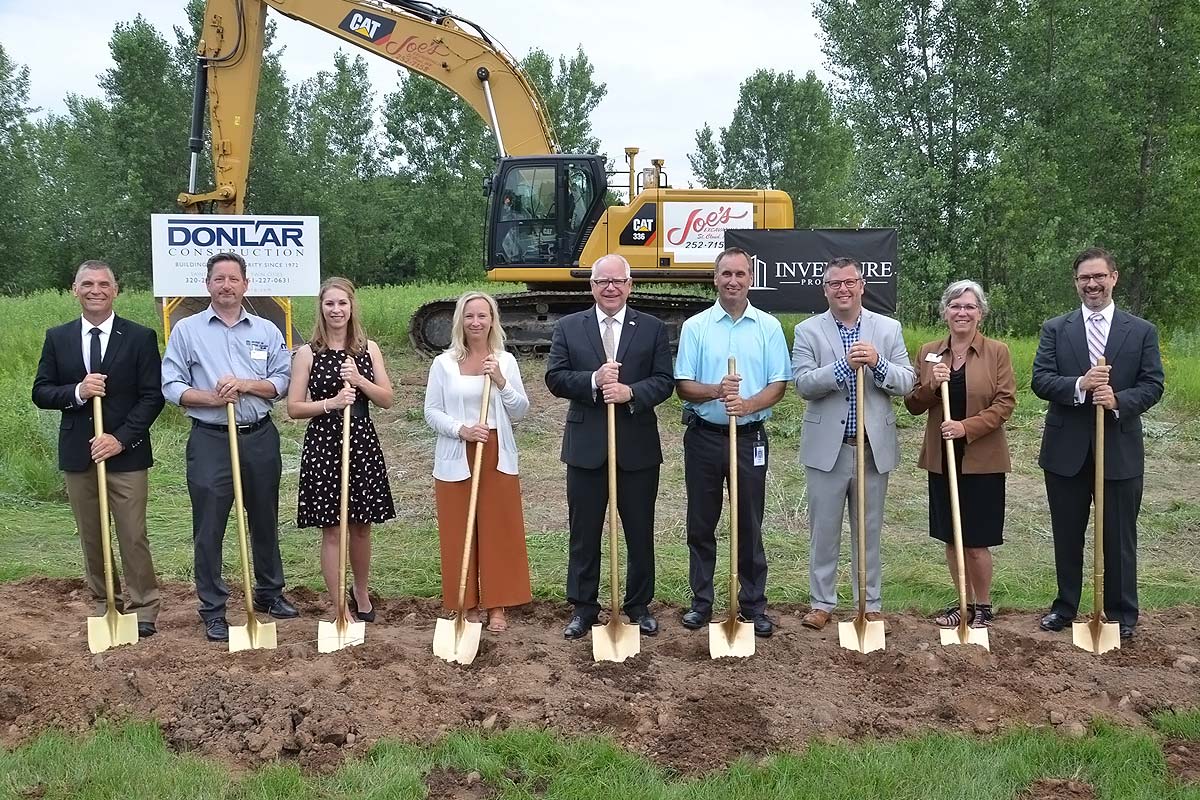 2019
Inventure is engaged as owner's representative for Toppan Merrill Corporation's $6 million, 100,000 square-foot addition in Sartell, MN. The Inventure Foundation, a 501(c)(3) non-profit organization, is formed under the mission of focusing the company's philanthropic efforts and bettering the Central Minnesota community as a whole.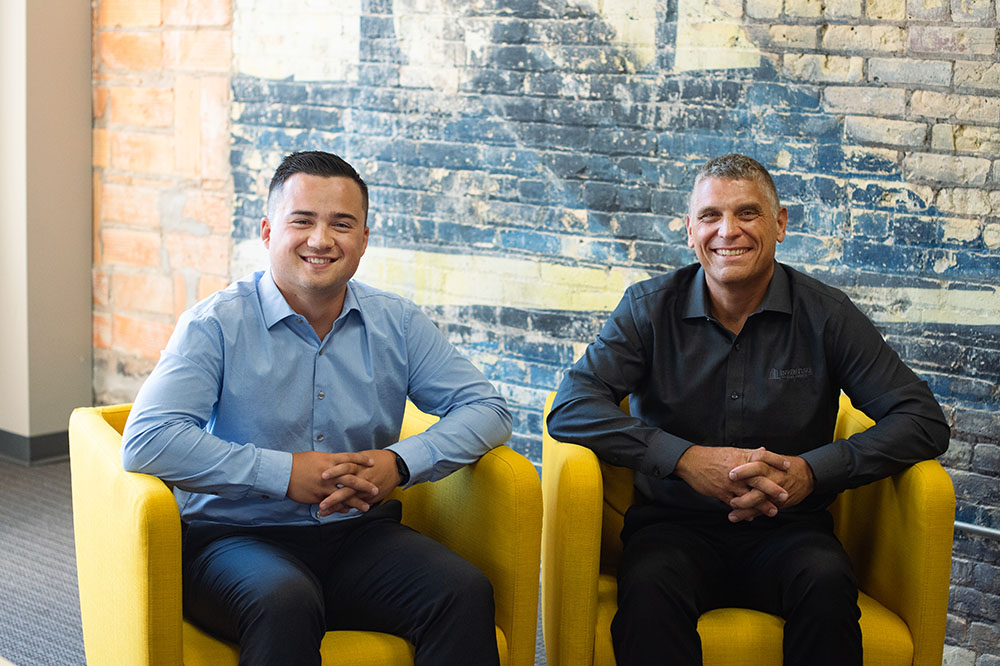 2020
In Jan. 2020, Inventure continued to redefine commercial real estate services by unveiling Inventure Real Estate, LLC, helmed by Austin Ruehle, Vice President of Real Estate.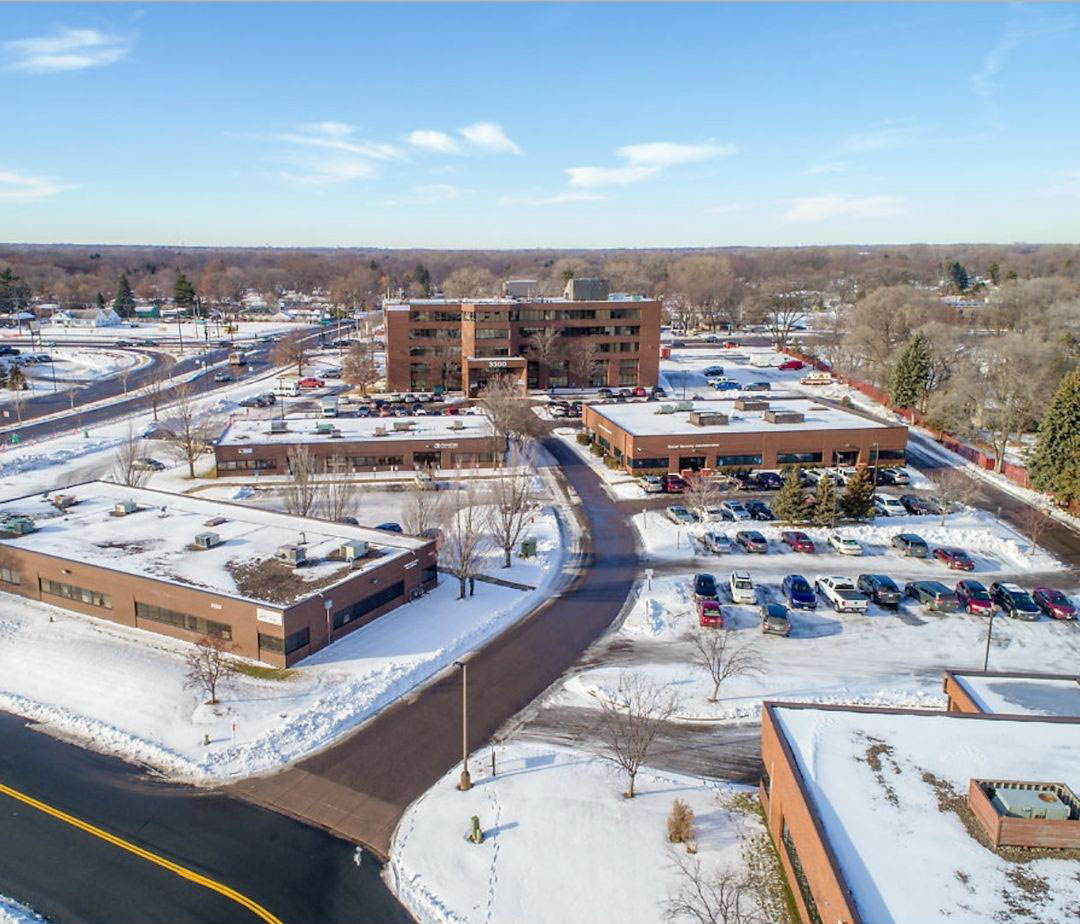 2021
A Larger investment group to purchase Brooklyn Crossing, a 100,000 sqft, 5 building office park in Brooklyn Center.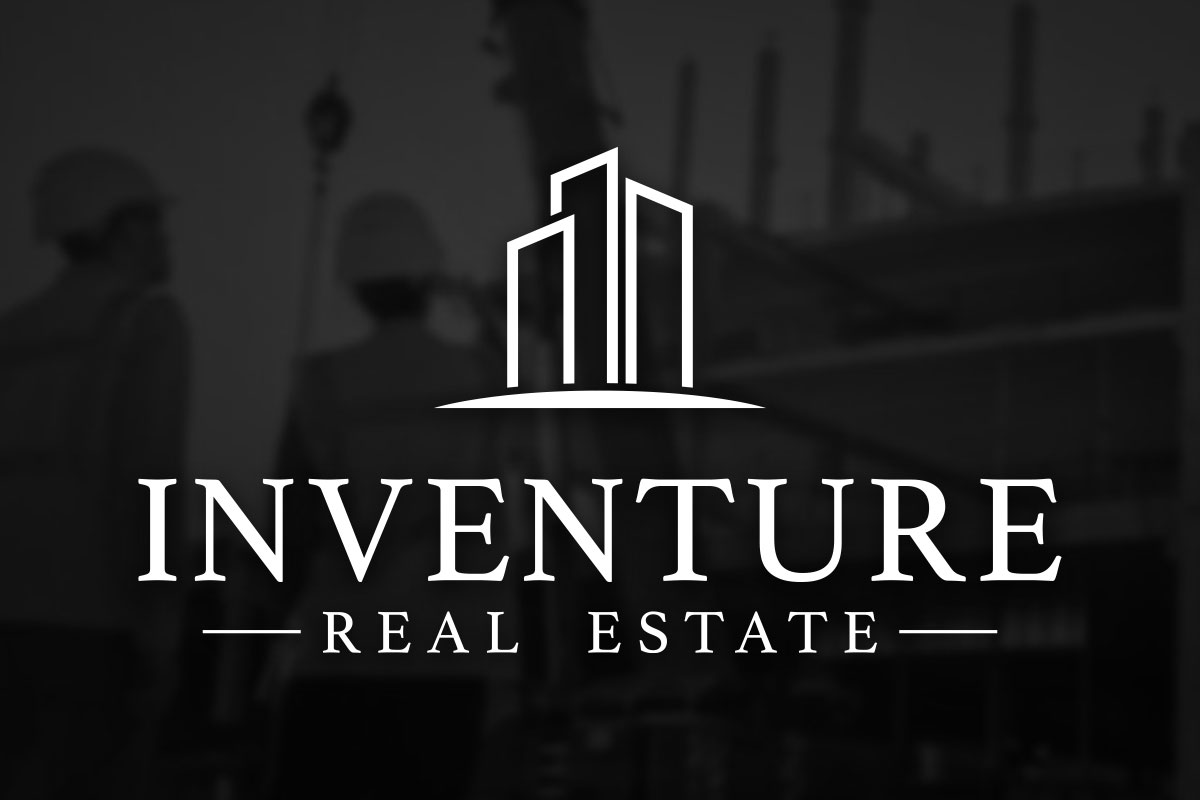 2022
A great year of growth for Inventure Real Estate adding multiple members to our team. Our organization is now comprised of 4 Real Estate Agents, increased out financial accounting group and expanded our property management service team.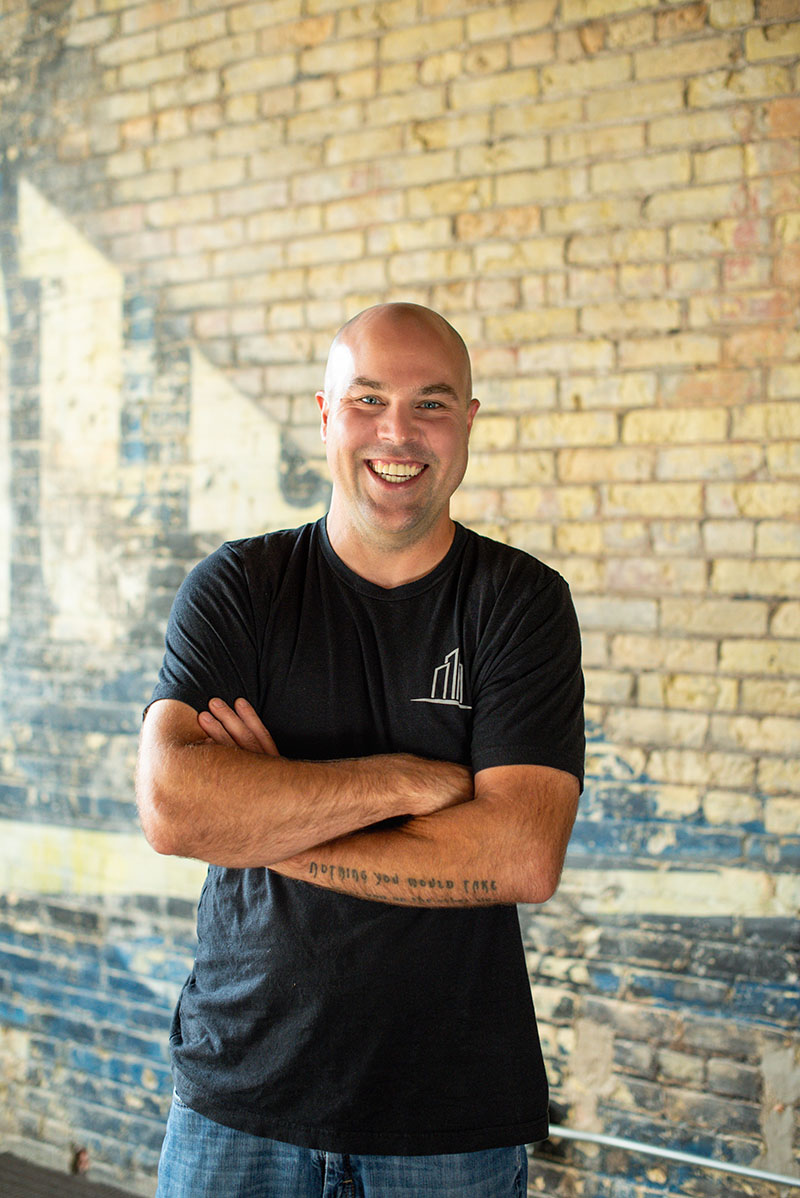 BEN WEBER
MAINTENANCE TECHNICIAN
Ben Weber is responsible for ensuring smooth operations and upkeep of our commercial properties. Ben is dedicated to delivering professional maintenance services and maximizing equipment efficiency. A graduate from SCTCC with a degree in HVAC/R, Ben has many years of experience in the industry. 
In his free time, 
Ben
 spends it hunting or going to various kids sports activities. He is passionate about the work that he does and assisting our clients effectively and efficiently.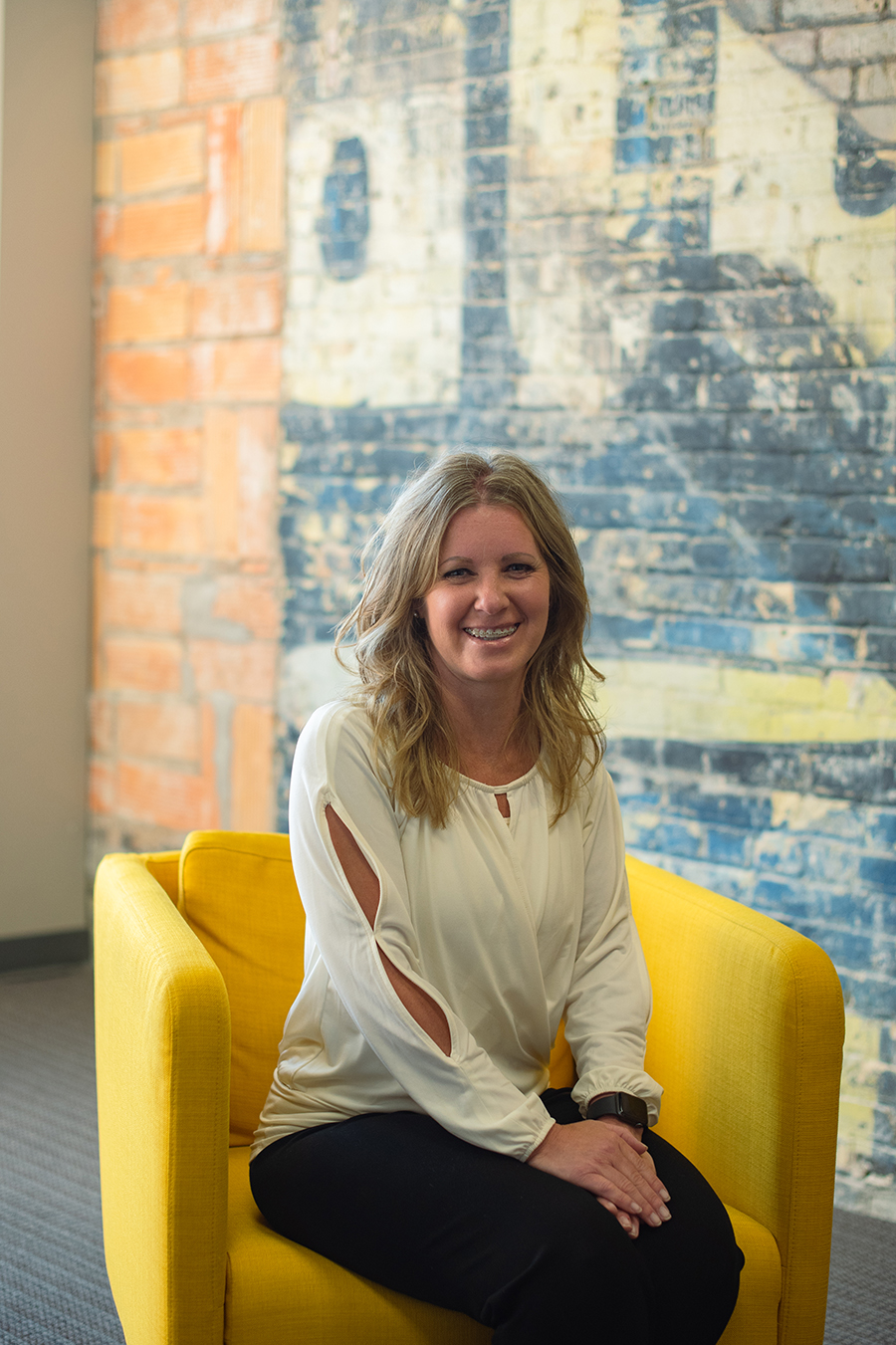 Jen Bomstad serves as the controller for Inventure and oversees the operations of the Property Accountant, including client financial reporting, treasury, policies and procedures and financial review and audit functions. Jen also manages the day-to-day operations of the management properties. Jen brings over 20 years of experience in accounting and finance.
Jen grew up in central MN and obtained her Associate Degree of Applied Science, majoring in business, credit and finance degree. In her free time, she spends time with her two daughters and her friends and family.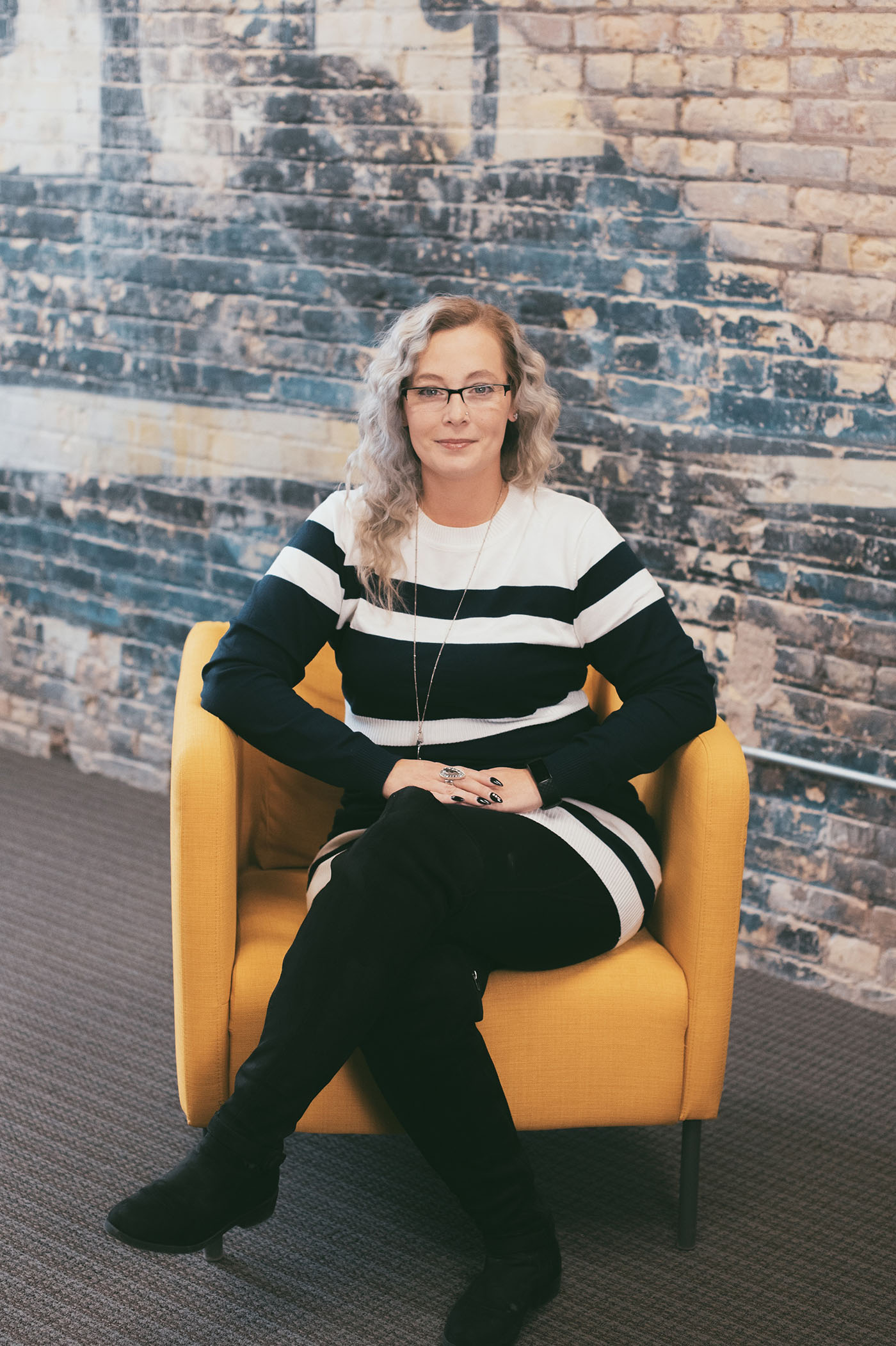 CRYSTAL DOFFING
PROPERTY MANAGEMENT
Crystal Doffing is a vital part of Inventure Real Estate as a Property Manager overseeing day to day operations and individual management of properties to ensure customer satisfaction to the highest degree. She joins our team with more than 7 years of property management experience. 
Crystal attended Minnesota school of Business and obtained her associates degree in Business Management. In her free time she spends it with her daughter, enjoying the outdoors, and exploring all there is to see in Minnesota.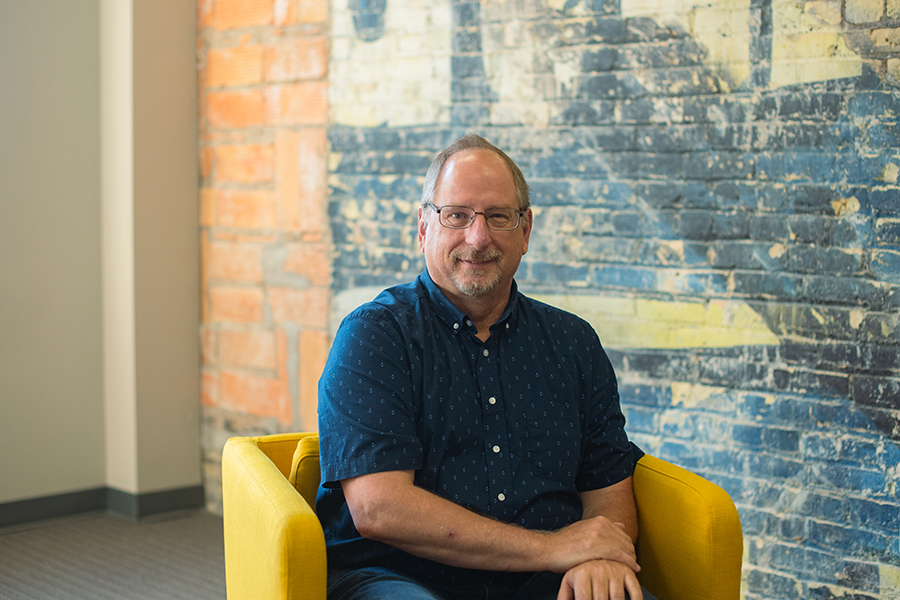 HOWARD SCHEURING
Property Accountant
Howard Scheuring serves as a Property Accountant for Inventure providing background financial accounting information for Property Managers and Controller. He joins the team with more than 24 years of experience as a Chief Accountant in his previous role.
Howard attended the University of North Dakota and has recently moved to the St. Cloud community with his fiancé, where they will be married in December. He has three children and spends his free time with friends and family enjoying the outdoors.
DOUGLAS J. BOSER
PRESIDENT / CEO
As a child raised on a farm in the small town of Pierz, MN, Doug developed a rigorous work ethic, strong technical base and passion for construction theory, fixing buildings and constructing cabinets in the family chicken coop. After building his first house at 17, Doug aspired to apply his ambition and "hustle" to the construction industry, ultimately founding Boser Construction, Inc. (BCI) in 1996.
Since then, Doug has earned his place as leader of the commercial building industry in Central Minnesota. In the aftermath of the Great Recession, Doug took a bold leap to combine his passion for construction with his increasing interest in real estate. Inventure's earliest commercial development projects ran alongside BCI until 2017, when Doug sold BCI to two longtime employees and shifted his attention fully to Inventure.
As Founder, President and CEO of Inventure, clients look to Doug for trustworthy advice and focused solutions on real estate and development opportunities. His extensive commercial construction experience, design expertise and over 30 years in the industry set him apart as an advisor and give him the priceless insight necessary to successfully craft value-driven solutions that create long-term benefits for his clients and his community.
Doug knows first-hand how daunting it can be to navigate the complexities of the commercial real estate industry without guidance, and hopes to protect his clients' time, money and peace of mind as their trusted advisor. One of Doug's most cherished values is that of follow-through, and he is committed to continue delivering on Inventure's promise of excellence by providing sound advice and a proven track record of successful deals with high-profile clients.
Outside the office, Doug proudly serves on the CentraCare Foundation board and is a founding member of the Greater St. Cloud Development Corporation. Doug has a vision to fuel the long-term growth and vitality of the St. Cloud region through commercial development, and looks forward to Inventure's future as a key component of the area's success.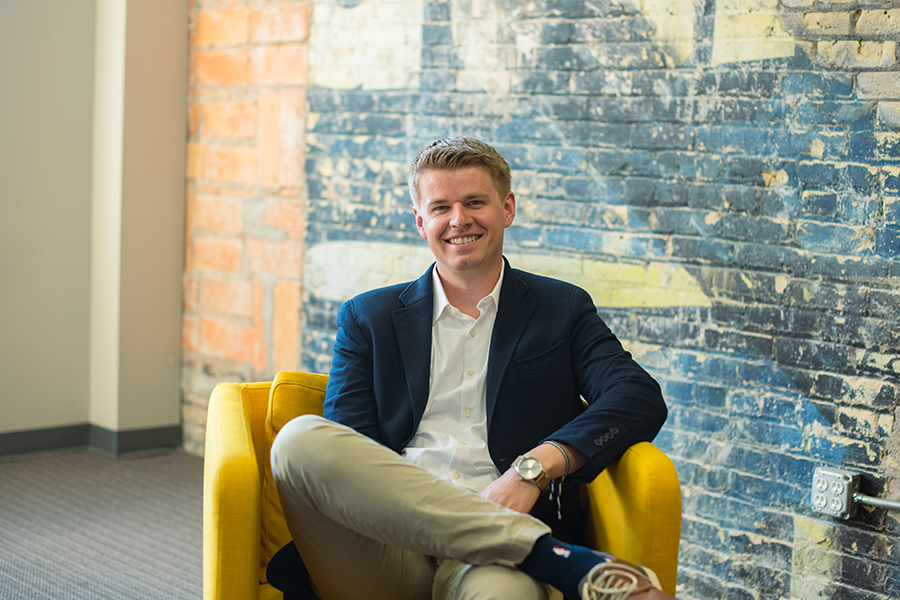 JACOB CLEVELAND  
REAL ESTATE ASSOCIATE
As a Licensed Real Estate Associate, Jake Cleveland oversees various real estate dealings at Inventure. He is an asset in providing resources to assist our team in guiding clients through acquisitions, leasing, an understanding of commercial real estate knowledge, and being a trustworthy representative to our clients. Jake is eager to continue developing his network in the St.Cloud area and the opportunity to help our clients. 
Jake holds a Bachelor's degree in Management from St. Cloud State University which he obtained in 2015. He is a lifelong resident of Minnesota growing up in Kimball and now resides around the area. It has always been important for Jake to remain in Central MN to impact the area professionally.
In his free time, Jake enjoys spending time with his family, his dog Jango and various outdoor activities like golfing, fishing, and trying new recipes.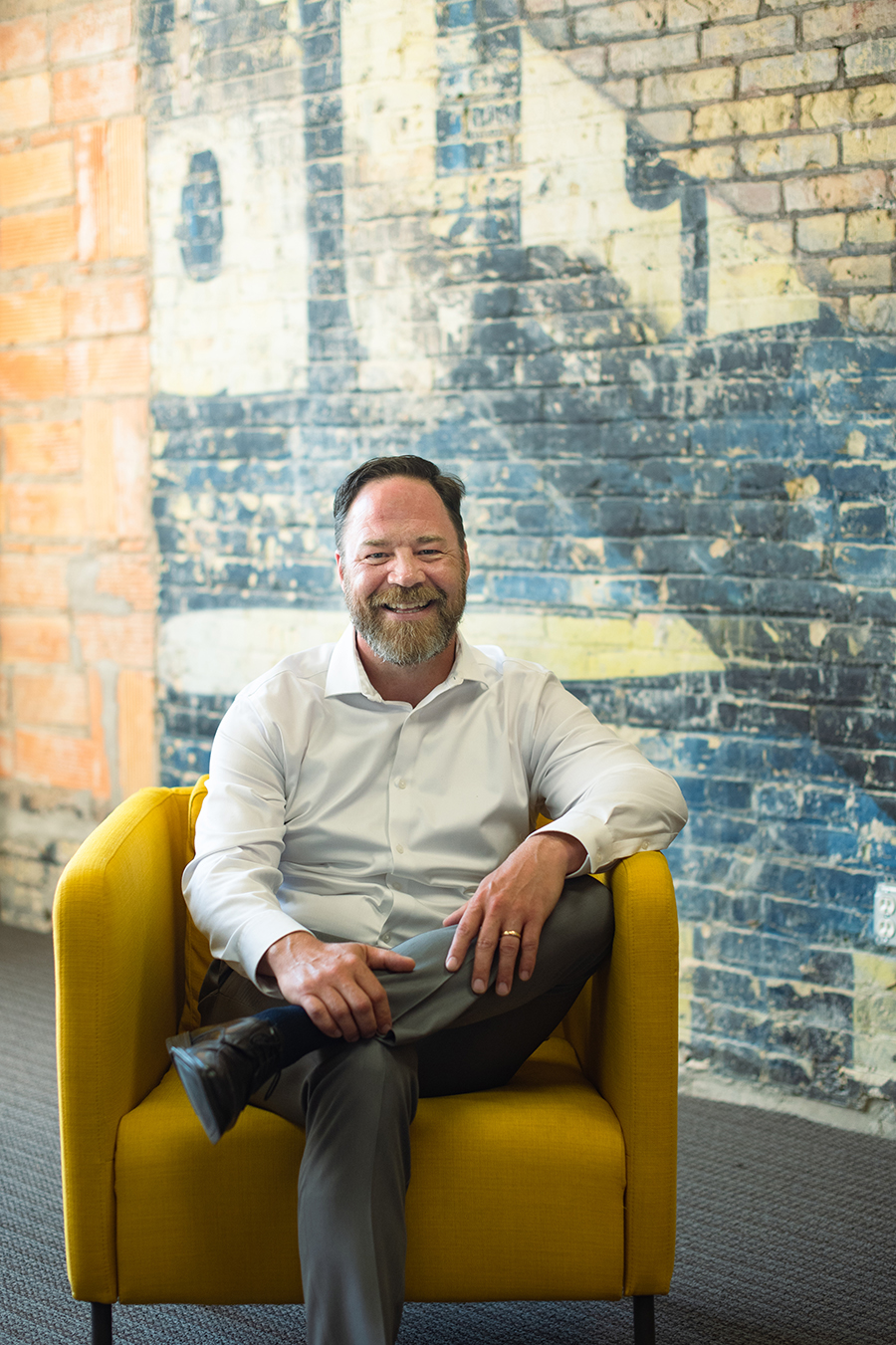 JOHN UPHOFF  
DEVELOPMENT ASSOCIATE
John Uphoff is a seasoned Development Associate with a decade of invaluable experience in the field. With a Bachelor's degree in Planning and Community Development from St. Cloud State University, he brings a comprehensive understanding of the intricate dynamics involved in real estate development. Throughout his career, John has consistently demonstrated success in spearheading and overseeing projects from inception to completion.
John's acute attention to detail and strategic mindset enables him to navigate complex development processes with ease. He possesses a deep understanding of zoning regulations, environmental impact assessments, and stakeholder engagement, allowing him to effectively mitigate risks and overcome obstacles. His ability to coordinate and collaborate with diverse teams of architects, engineers, contractors, and government officials has consistently yielded exceptional results.
Furthermore, John's exceptional negotiation skills and financial acumen have been instrumental in securing funding, grants, and partnerships, ensuring the successful execution of development projects. His unwavering commitment to excellence, coupled with his strong analytical abilities and "solutionist" attitude, makes him a valuable asset in any real estate development endeavor.
Driven by his passion for creating sustainable and vibrant communities, John continues to play a pivotal role in bringing ambitious real estate projects across the finish line, leaving a lasting positive impact on both the built environment and the
communities they serve.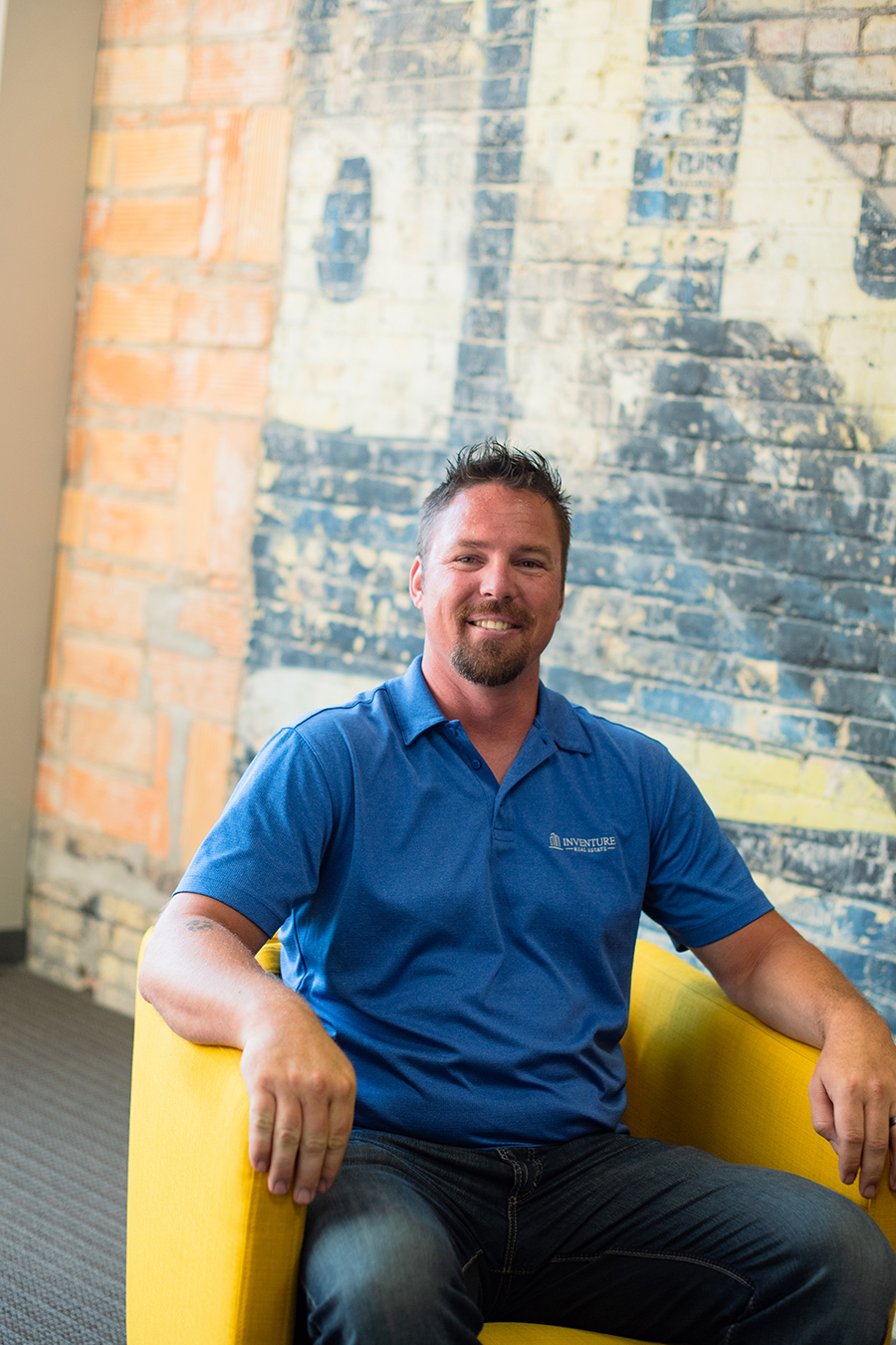 JASON SLINDEN
SERVICE COORDINATOR
As Service Coordinator, Jason Slinden manages a portfolio of properties ensuring that they're well taken care of and are meeting the owners goals. Jason joins the Inventure team with a various history in carpentry as well as a long military career. He is a point of contact for many of our business tenants and ensures their space fits their requirements.
Jason grew up in Atwater and joined the National Guard while in high school. In his free time, you can find him with his wife, Linda, their children, and wide variety of animals at their home. When time allows, they enjoy traveling in warmer climates.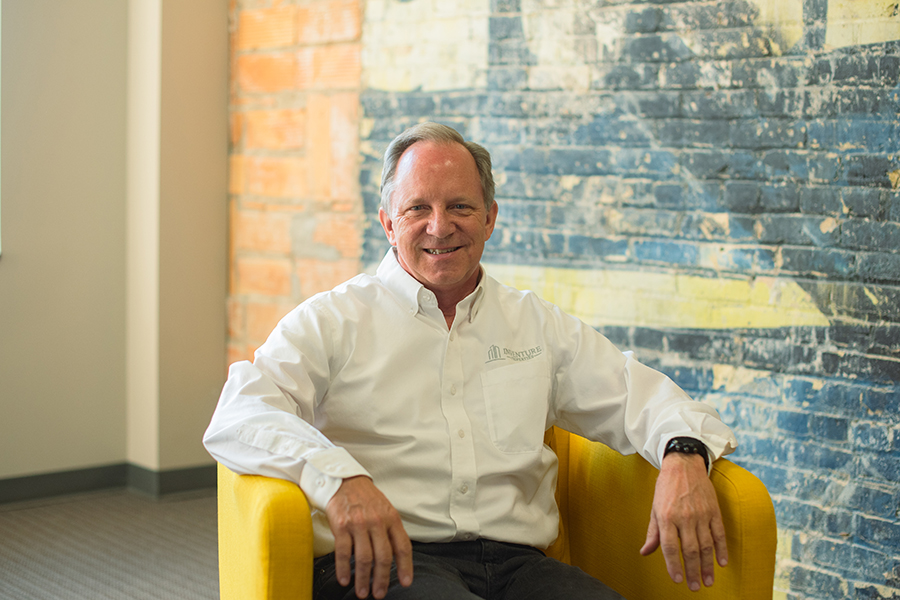 Jim Schleper has been vital to Inventure's success since its inception. As Chief Operations Officer, Jim is responsible for overall operations both in the office and in the field. Jim acts as a sort of "Swiss Army knife" on the Inventure team thanks to his depth and breadth of professional experience. He lends his measured, methodical approach to technical financing, lease negotiations and property acquisitions in addition to overseeing project progress and billing processes. Jim provides clients with transparent, ongoing project update communications, and is committed to delivering an exceptional development experience from beginning to end.
A native Central Minnesotan, Jim is a CPA by trade and had a brief but worthwhile tenure at Pricewaterhouse Coopers in Minneapolis. He then returned to the St. Cloud area, where he's since spent the majority of his career working in finance or operational roles in both the construction and real estate industries. Outside of the office, Jim is dedicated to giving back to his community, and is a proud supporter of the Central Minnesota Habitat for Humanity Dream Circle, St. Cloud YMCA Finance Committee, and Central Minnesota's United Way.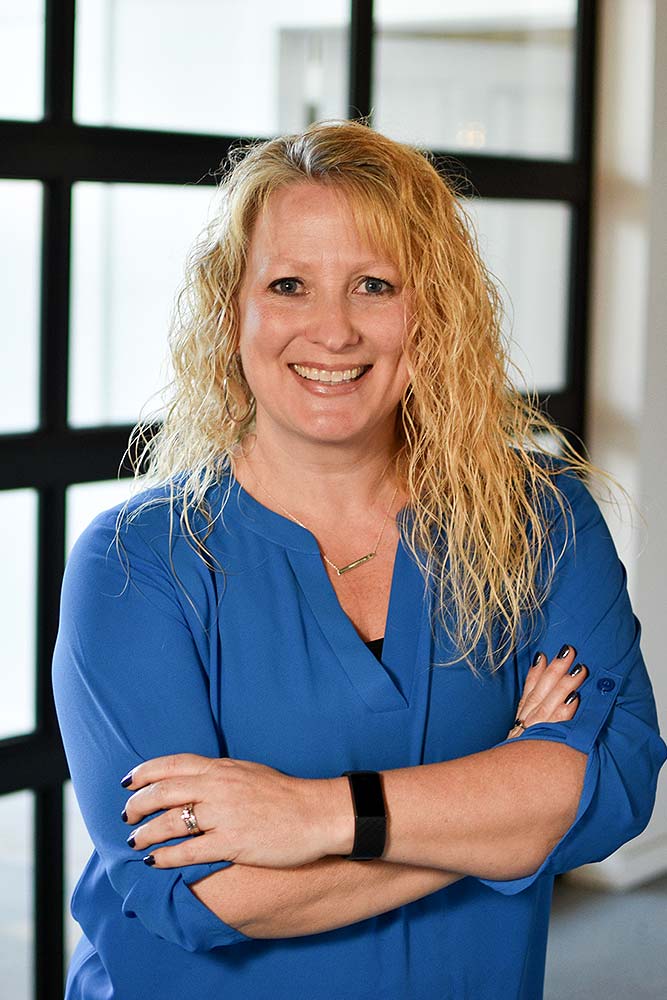 As Controller, Amy Weisz oversees financial and management operations for all Inventure's brokerage, facility, construction and development activities. Amy's original role handling day-to-day transactional operations has evolved to include high-level strategy, human resource management and company leadership. Amy regularly utilizes her extensive knowledge of each project and tenant to provide the Inventure team with well-informed guidance and strong financial direction.
Prior to her work with Inventure, Amy spent nearly two decades working in finance in the real estate/title, manufacturing and marketing/fulfillment industries. She grew up in Zimmerman, Minn., and holds B.S. degrees in both Finance and Accounting from Saint Cloud State University. She lives in rural Sauk Rapids with her husband Jerry and their two young girls.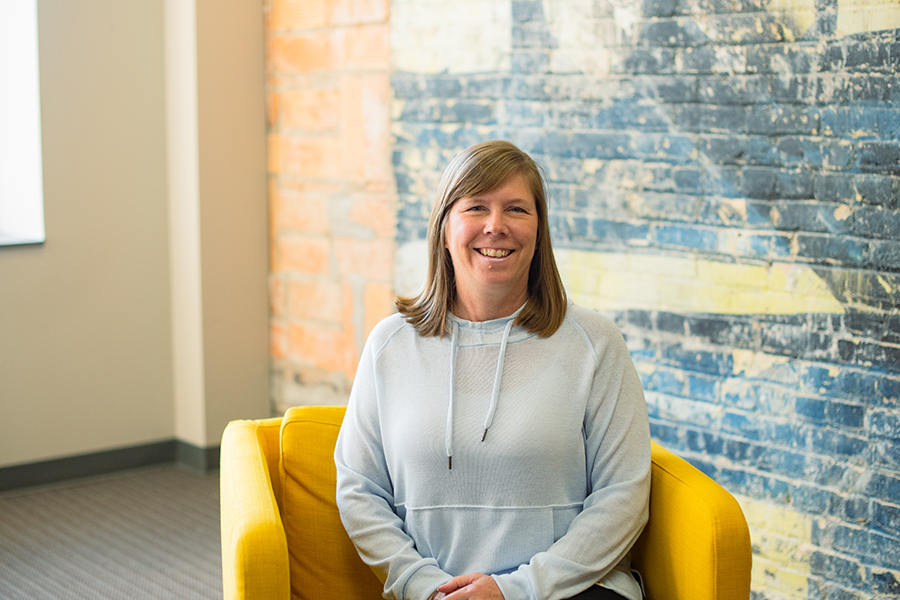 SUSIE SCHUBEL
ACCOUNTING SPECIALIST
Before transitioning to her position as Accounting Assistant at Inventure in early 2019, Susie spent more than 20 years working in accounts payable within the printing industry. She supplements her extensive knowledge of accounting with a long-time passion for design and development, holding an AAS degree in Interior Design from Lowthian College.
Susie was born and raised in Golden Valley and migrated north to Clearwater in 1997 with her husband Rik and their son Jake. Now empty nesters, Susie and Rik love to support the Greater St. Cloud and Twin Cities music scenes and enjoy summer evenings out on the patio, especially if they're spending time with Jake and his fiancée, Savannah.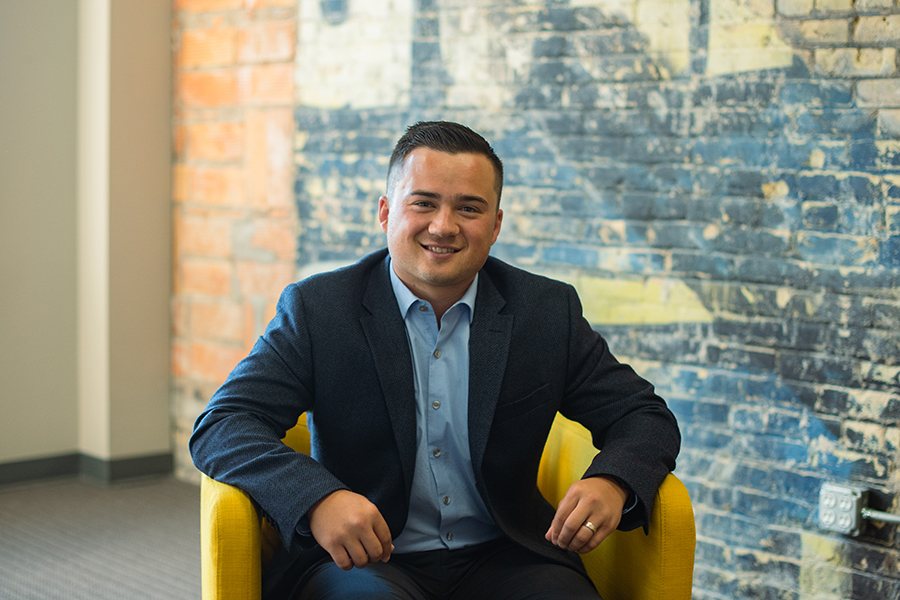 AUSTIN RUEHLE
VICE PRESIDENT OF REAL ESTATE
As Vice President of Real Estate, Austin Ruehle is the detail-oriented driving force behind all real estate dealings at Inventure. Austin has established himself as a trustworthy, steadfast advisor, guiding clients through acquisition, disposition, leasing, investment analysis, and providing overall commercial real estate knowledge to comprehensively meet their needs. Austin takes a proactive approach to his work, anticipating the unique needs and challenges of each project. He leverages his large network of professional relationships and his diligent work ethic to best serve and advise his clients.
Austin holds a Bachelor's degree in finance/real estate from Saint Cloud State University with an emphasis in commercial real estate. A lifelong Central Minnesotan, Austin has set himself apart in the Greater St. Cloud area's commercial real estate industry as a true expert. Austin takes a genuine interest in fostering strong relationships with his clients, who reach out to him again and again for his approachability, depth and breadth of knowledge, and his natural fluency in the region's real estate landscape
In his free time, Austin enjoys playing amature baseball for his hometown Kimball Express. He's an outdoor enthusiast with a passion for hunting, fishing and golf. When he's not on the field, green or lake, he can be found spending quality time with his wife Raelynn and their golden retriever Maya.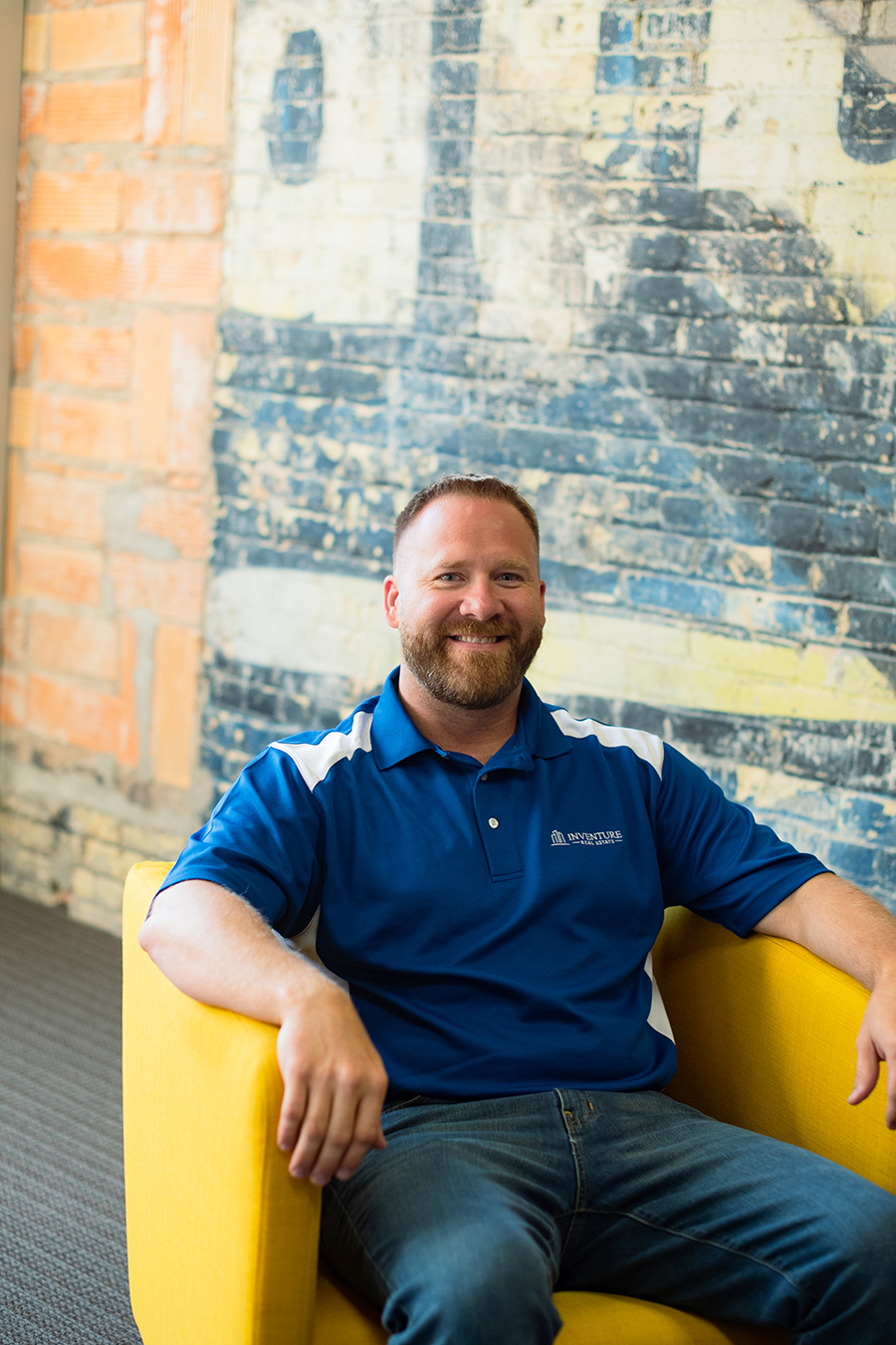 RYAN MELCHERT
SENIOR PROPERTY MANAGER
Ryan Melchert serves as Inventure's Facilities Maintenance Manager, the point person responsible for ensuring every facility and facility grounds in our portfolio is maintained to the highest degree. When he joined the Inventure team in 2019, Ryan brought over a decade of property management experience and extensive knowledge in maintenance, repairs, managing subcontractors, operations and leasing—all tasks he's taken on at Inventure. Finding ways to improve both the property as well as the processes and procedures involved with maintenance is important to Ryan.
Ryan attended State Cloud State University where he obtained degrees in Business Management and Real Estate. He currently resides in Sartell with his wife and daughter and enjoys hunting, camping and spending time outdoors with his friends and family.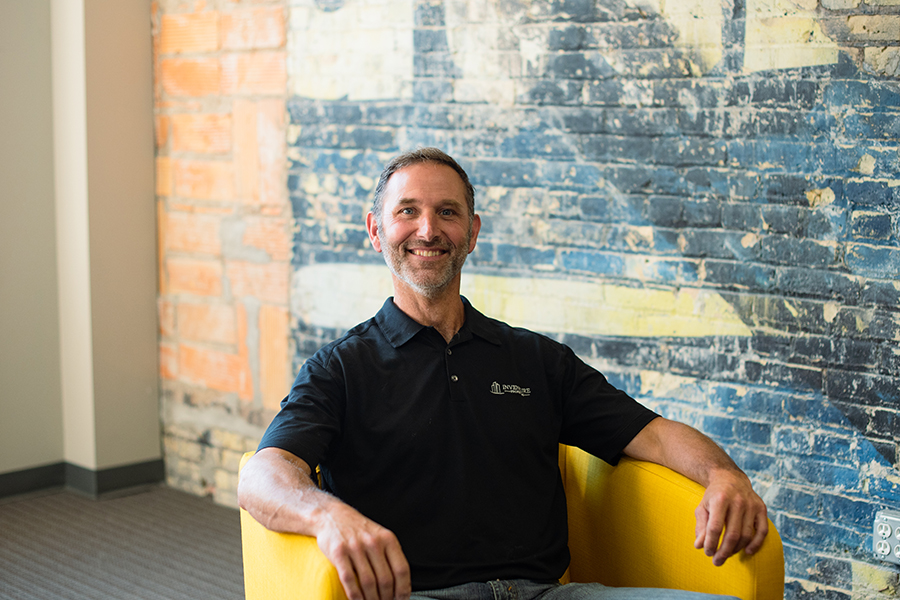 RICK BOYER
SENIOR FACILITIES ENGINEER
Responsible for the planning, compliance and installation of building equipment and machinery as well as the ongoing maintenance in and on the grounds of all Inventure properties, Rick Boyer is our Senior Facilities Engineer. His extensive background in facilities maintenance and repair allows him to closely monitor and manage all crews and contracts to keep every facility in pristine operating condition.
Rick came to Inventure in 2016 after owning his own service company for over 17 years and working as a Facilities Engineer for IRET and CBRE. His diverse educational background includes electrical, HVAC and plumbing, and he holds a 1st class boiler license, 1st class water treatment license, certifications for pool and spa, gas and oil and a construction electrician certification. He lives in Richmond, MN, with his wife and five children.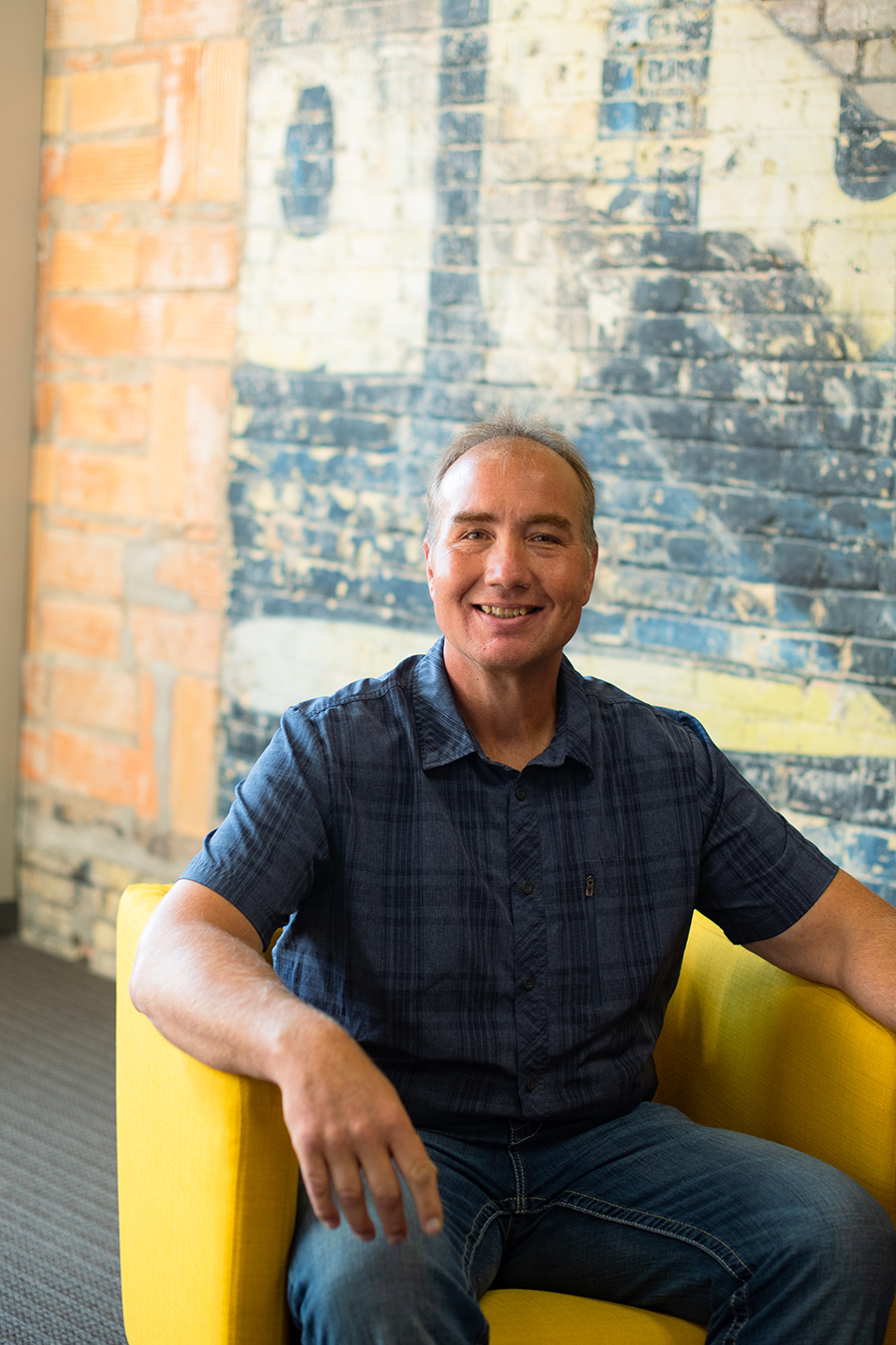 TONY WAYTASHEK
BUILDING SPECIALIST
Decades of appliance knowledge and service industry experience perfectly equips our Maintenance Technician Tony Waytashek to service our rapidly growing portfolio. Licensed by the State of Minnesota for boiler operation and certified by NRDA for refrigerant recovery, Tony is a veteran technician who specializes in both preventative maintenance and correctional repairs for a range of operational equipment.
In his previous roles at Benusa and M&H Appliance, Tony received industry awards from the PSA honoring his work as a service technician and service manager as well as for responsible safety compliance testing. He's also completed relevant portions of the APICS accreditation program. Tony lives in St. Cloud with his wife and their two college-aged sons. The Waytasheks, alongside their business partners, also own Love and Learn Childcare Academy in St. Cloud.
AMANDA JEURISSEN
SERVICE COORDINATOR
Amanda comes to Inventure with years of experience as a coordinator and real estate service administrator. She is a diligent, detail-oriented facilitator with a knack for seamlessly handling the daily business of buildings, from overseeing task completion to scheduling maintenance and planning tenant events.
Outside of work, Amanda enjoys spending time with her husband Jake and their two daughters, Kiara and Emma. As a family, they are enthusiastic travelers, and appreciate the great outdoors, with hopes to do more camping and adventuring in the future. Amanda is a proud hockey mom and loves cheering on both her daughters when they take the ice.
We Work With the Best
TRUSTED
AFFILIATES
Trusted Affiliates