With so many different commercial real estate companies available, why someone would choose Inventure over others is a great question. I could list numerous reasons why an individual should choose Inventure Real Estate. Still, to avoid a wall of text, I will sum it up with two main pieces of why I would choose Inventure as a client: the first being the idea of what we at Inventure call ourselves "solutionists", and the second being our unique team approach to commercial real estate.
At face value, solutionists can seem like a fancy buzzword to put on a website. Still, after having direct experience in the commercial real estate industry, I've learned that it is a concept that often gets overlooked. Challenges and obstacles are a fact of purchasing Real Estate and are a fact in getting every deal across the finish line successfully. We deal with them every day. It takes a solutionist to look at those obstacles and find innovative solutions and get excited about the process. That is precisely what our team does at Inventure. we leverage our unique backgrounds and different knowledgeable skill sets to find innovative solutions in areas where others may not.
The question then arises, what are some of these situations where Inventure can find a solution? Our website lists these situations in four categories: commercial brokerage, real estate development, construction consulting, and property management. Some practical looks into each of these may be a client wanting a specific building but not owning it. We are that solution. An owner wanting to build and own their building but wanting someone to oversee the construction process from design to the day they get the keys. We are that solution. A savvy (or new) investor looking for commercial real estate to invest in. We are that solution. A business not wanting the headache of managing its physical property. We are that solution. An individual looking to buy, sell, or lease space. The answer remains the same; We are that solution.
The second part of why an individual should choose Inventure is our unique team approach to commercial real estate. Typically, in real estate, a broker runs the brokerage, and many agents work for them. It is about having listings and getting those listings to the closing table. Now, while getting deals to the closing table is also a goal at Inventure, we take a conglomerative approach to it. An example of this is every Monday at 7:00 a.m., our entire commercial real estate team sits down, and we discuss all the deals we are working on, and we ask each other for help where needed. Rather than all of us communicating via email and zoom, we share a spot in our office where everyone is just a few steps away. We want to help each other. Although someone's listing or rep agreement may be with just one of us, that person becomes a client for all of us and gets the full benefit of the entire team dedicated to them.
The challenges that commercial real estate brings is something that I and the rest of the team at Inventure thoroughly enjoy. As a company, we pride ourselves in finding these solutions and acting as a team of individuals with one common purpose: acting as trusted advisors to our clients in the varying fields of commercial real estate. Whatever your goals are in commercial real estate, allow us to exceed your expectations by choosing Inventure.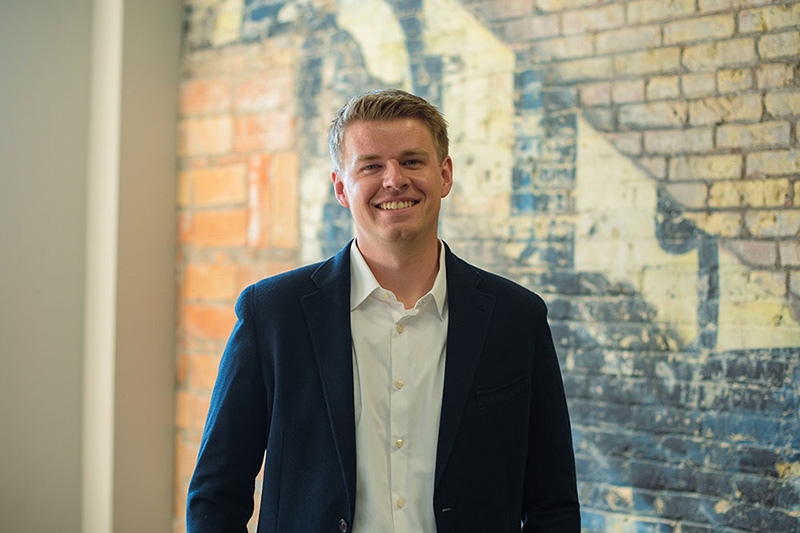 Jake Cleveland
Jake Cleveland is a Real Estate Associate at Inventure Real Estate and is an up and coming real estate agent in the Greater St. Cloud community. His professional background before getting into commercial real estate included varying sale and leadership roles and he holds a bachelor's degree in management from St. Cloud State University. With a transaction history to prove itself in guiding clients through acquisitions, dispositions and leasing he is an asset to not only his clients, but also in providing resources to assist our team at Inventure.