Starting or expanding a business is an exciting journey, and when it comes to securing a physical
space for your business, the prospect of building ownership can be very enticing. However, the
process of acquiring or developing a commercial real estate space is filled with complex
decisions. In this blog, we will dive into the details of the commercial real estate purchase and
development process, shedding light on both advantages and the challenges. Whether you are
considering your first business location or looking to establish a long-term presence, this blog
will provide you with the knowledge and guidance needed to get started.
The Advantages of Owning Commercial Property:
Optimal Control: When you own commercial property, you have the freedom to design and
utilize the space to meet your specific needs. You are not restricted by a landlord's guidelines,
providing you with flexibility for growth and adaptability. This also provides opportunity for
continuous changes as your business evolves and grows over the years.
Stability: Commercial property ownership offers financial stability. You're annual costs are
predictable, your mortgage payments are established, property taxes and property insurance.
When you own your property you don't have the uncertainty of annual lease increases or the
possibility of lease termination.
Tax Benefits: Owning commercial property has some significant tax advantages, including
deductions for mortgage interest and depreciation allowances. Seeking expert advice in this
area is crucial, as there are many moving parts and this step is extremely valuable in your
project to set you up for success.
Equity Growth: Over time, the value of your commercial property can appreciate, possibly
serving as a valuable asset for retirement or future investments. Your equity will likely have
steady growth over the years providing a great asset to your business.
Potential Income: If you choose to sell your business while retaining ownership of the property,
leasing it back to the new business owner can generate passive income. Ensuring these
transactions are structured properly is crucial.
Challenges of Owning/Developing Commercial Property:
Property Value Fluctuations : Changes in the market class your property is in, over time can
impact the property's value, potentially leading to equity loss, which may affect your business.
Substantial Cash Requirement: Typically, a substantial upfront investment, often 20% of the
purchase price or more, is required for acquiring commercial property. These funds might be
better allocated for marketing, equipment acquisition, team development, and other business
expansion efforts.
Operational Responsibilities: Owning commercial property includes various responsibilities,
including property maintenance, repairs, property taxes, the impact of changing zoning
regulations, utility payments and more.
Cost Overruns and Schedule Management: Poor planning can result in unexpected cash
requirements that were not part of the initial budget, potentially depleting funds that you had
planned to utilize for operations.
Owning commercial property offers advantages like control, stability, tax benefits, income and
opportunity, however it also comes with financial and operational responsibilities. Having
trusted commercial real estate partner who understands your long-term business goals and
financial capacity is essential to navigating the commercial real estate purchase and
development process.
Next, let's discuss Navigating the Commercial Real Estate Purchase Process:
The most important first step is finding a Real Estate Advisor.
Real Estate Advisor: Choose a knowledgeable real estate advisor with a deep understanding of
the market, an ability to provide clear guidance on property types, and a commitment to
representing your interests exclusively.
Understanding Your Needs: Assess your current space requirements, analyze your businesses
operational flow, and develop a comprehensive facility plan that considers both present and
future needs.
Location Consideration: Determine the optimal location based on size and accessibility,
understand local zoning regulations to ensure your business activities are allowed in that
chosen location, and consider the impact of property taxes on your overall operating costs.
Lot or Building Consideration: Investigate the history of the site, check for environmental
considerations, zoning restrictions, and compare different properties based on various criteria
like size, condition, location and cost.
Incentives: Explore opportunities for incentives such as TIF, Tax Increment Financing, and grants
to support your development project.
Financing: Understand the commercial real estate loan process, explore financing options,
consider interest rates and loan terms, and prepare a comprehensive business plan and
financial projections.
Architect/Civil Engineering: Collaborate with professionals to design the facility according to your needs and the local building codes.
Contractor: Select a reputable general contractor to oversee the construction process
effectively.
After Completion: Decide on property management and maintenance arrangements and
understand potential changes in property taxes.
The journey toward acquiring or developing commercial real estate can be a daunting one, but
with careful planning and the right team of experts by your side, you can navigate the process
successfully. It is crucial to recognize that construction projects often face challenges, and it's
essential not to assume you have all the answers. Seek expert guidance early, make informed
decisions, and avoid becoming part of the staggering statistic of 91.5% of projects going over
budget or schedule.
To connect with one of our commercial real estate advisors, contact us at 320.980.3928 or via email at dboser@inventureproperties.com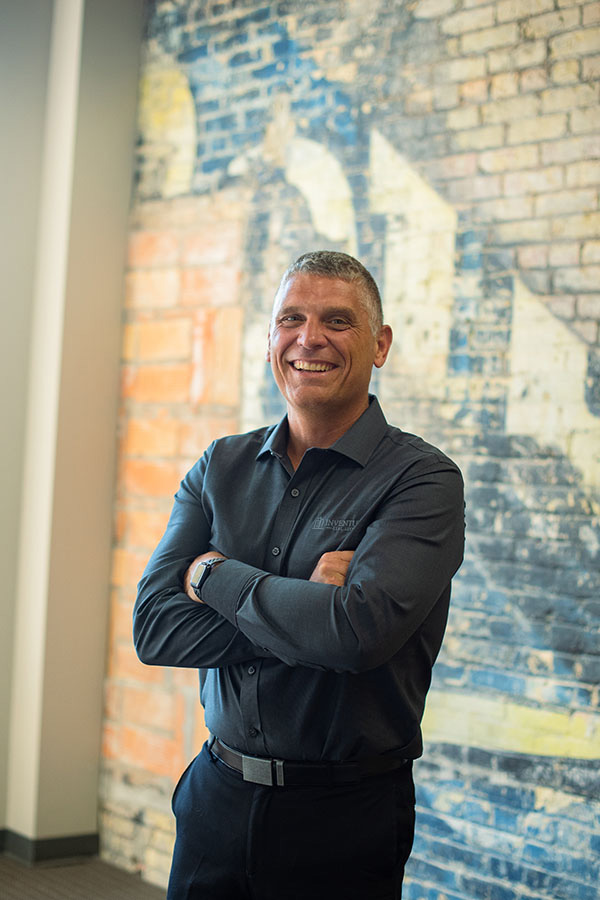 Doug Boser
Doug Boser grew up in a small town in MN on a family farm. His upbringing instilled in him a strong work ethic, a solid technical foundation, and a deep passion for the principles of construction and building repair. With a drive to succeed and much determination, Doug set his sights on the construction industry, establishing Boser Construction, Inc (BCI) in 1996.
Over the years, Doug's dedication and expertise established him as a thought leader in the commercial building industry in Central Minnesota. During the early stages of Inventure's commercial development projects, BCI worked closely alongside them until 2017. During that time, Doug made the decision to sell BCI to two trusted long-term employees and fully devote his attention to Inventure.
As the Founder, President, and CEO of Inventure, Doug is regarded as a reliable source of advice and focused solutions in commercial real estate and development opportunities. Having experienced firsthand the challenges of navigating the complexities of the commercial real estate industry, Doug understands the importance of protecting his client's time, finances, and peace of mind. His goal is to serve as their trusted advisor, offering them the support they need to make the best investment decisions and navigate the industry with confidence.