Finding the right commercial space for your business in St. Cloud is an exciting venture. Whether you're launching a startup, expanding an existing business, or relocating your operations, securing the perfect commercial space is crucial for your success. However, many business owners in St. Cloud make common mistakes during the leasing process that can have significant consequences. In this article, we'll highlight the top ten mistakes St. Cloud business owners often make when leasing commercial space, and provide valuable insights to help you navigate the process successfully.
One – Neglecting Location Considerations:
One of the biggest mistakes business owners make is overlooking the importance of location. Choosing a commercial space in St. Cloud, Minnesota that aligns with your target market, is easily accessible to customers and employees, and is situated in a vibrant business community can greatly impact your success. As the old adage goes… location, location, location, Be sure to take the time to find the right location for you.
Two – Ignoring Lease Terms and Conditions:
Failing to thoroughly review and understand lease terms can lead to unexpected surprises down the line. It's crucial to pay attention to details such as rent increases, renewal options, maintenance responsibilities, and exit clauses. Always seek professional advice if needed to ensure you fully comprehend the terms before signing the lease.
Three – Underestimating Commercial Space Requirements:
Businesses often underestimate their space needs, leading to cramped quarters or the need to relocate sooner than anticipated. Consider your current and future growth projections, the number of employees, equipment, and customer traffic when determining the appropriate square footage for your operations. Negotiate lease terms and renewal options that can provide you with the most flexibility.
Four – Overlooking Hidden Costs:
Many business owners focus solely on the monthly rent and overlook additional expenses such as utilities, maintenance fees, insurance, property taxes, and common area charges which are often grouped into a NNN fee. It's essential to account for these costs in your budget to avoid financial strain later on. Be sure you understand everything that is included in your NNN, as well as its potential to increase over time.
Five – Failing to Negotiate on your Commercial Space:
Leasing commercial space is a negotiation process, and failing to negotiate can result in missed opportunities. Don't be afraid to negotiate on terms such as rent, lease duration, tenant improvements, or rent abatement. Engaging in open dialogue with the landlord or leasing agent can lead to more favorable terms.
Six – Not Conducting Due Diligence:
Before committing to a lease, it's vital to conduct thorough due diligence. Research the zoning and land use to make sure you can do what you want in the space, talk to current tenants, and inspect the premises to ensure it meets your business's specific needs. This helps prevent potential problems or surprises after signing the lease.
Seven – Poorly Assessing Parking and Accessibility:
Insufficient parking or limited accessibility can significantly impact your business's success. Evaluate the availability of parking spaces for both customers and employees, and consider factors such as public transportation options and ADA compliance.
Eight – Overlooking Future Development in St Cloud:
Ignoring potential future developments in the area surrounding your commercial space can be a costly mistake. Research any upcoming projects, zoning changes, or infrastructure improvements that could impact your business in the long term. Will the new highway overpass cut off access to your space? Be sure to look ahead because while the space may work for you today, it may not 2-3 years from now.
Nine – Neglecting to Plan for Technology Needs:
Technology plays a crucial role in all business operations. Failing to consider technology infrastructure, high-speed internet availability, and other technological requirements when leasing commercial space can hinder your ability to operate efficiently. At the least, make sure you have good cell service when you're visiting the site.
Ten – Not Seeking Professional Guidance:
Perhaps the most critical mistake is not seeking professional guidance. Working with a reputable commercial real estate firm specializing in St. Cloud can provide invaluable expertise, market insights, and negotiation skills to help you make informed decisions throughout the leasing process. An experienced broker can help you avoid all of the above mistakes.
Leasing commercial space in St. Cloud is an important decision that can significantly impact your business. By avoiding these ten common mistakes, you'll be better equipped to find the ideal commercial space that meets your needs, positions you for success, and ensures a positive and productive business environment. Remember, careful planning, thorough research, and seeking expert guidance will help you navigate the leasing process with confidence.
If you're ready to find the perfect commercial space in St. Cloud, our team at Inventure Real Estate is here to help you. With our deep knowledge of the St. Cloud commercial real estate market and our commitment to our client's success, we can help you avoid these leasing pitfalls and find the ideal space for your business needs. Contact us today at (320) 980-2300 to schedule a consultation with one of our experienced commercial real estate brokers or get started by checking out our newest listings.
Don't let leasing mistakes hinder your business's growth and success. Trust Inventure to guide you through the process and find the perfect commercial space that aligns with your goals. We look forward to partnering with you on your journey to finding the best commercial space in St. Cloud, MN.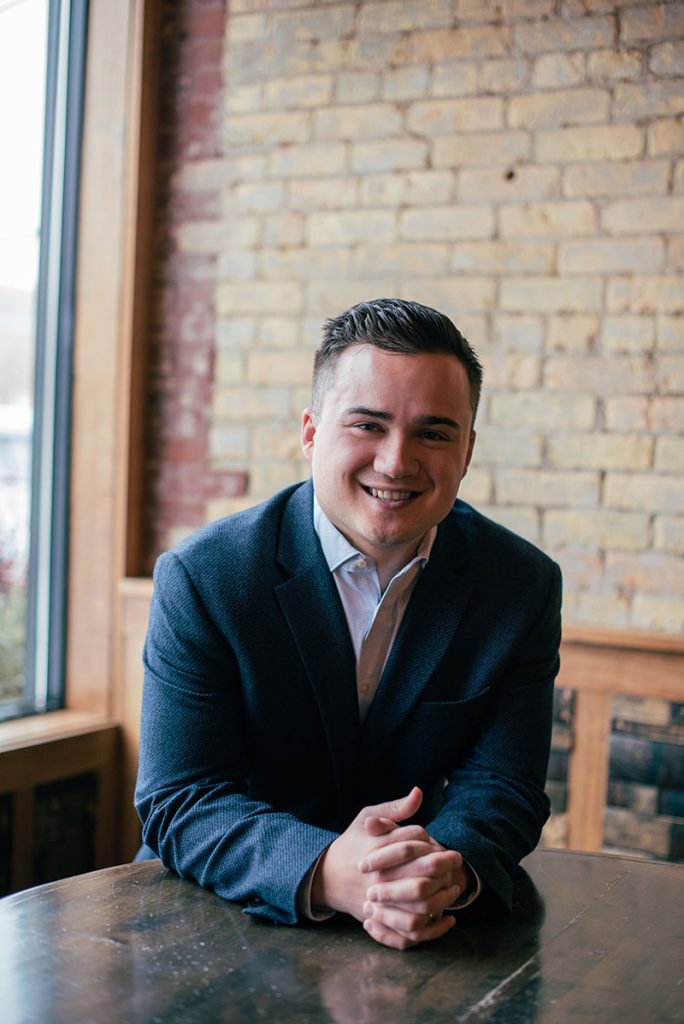 Austin Ruehle
As Vice President of Real Estate, Austin Ruehle is the detail-oriented driving force behind all real estate dealings at Inventure. Austin has established himself as a trustworthy, steadfast advisor, guiding clients through acquisition, disposition, leasing, investment analysis, and providing overall commercial real estate knowledge to comprehensively meet their needs. Austin takes a proactive approach to his work, anticipating the unique needs and challenges of each project. He leverages his large network of professional relationships and his diligent work ethic to best serve and advise his clients.
Austin holds a Bachelor's degree in finance/real estate from Saint Cloud State University with an emphasis in commercial real estate. A lifelong Central Minnesotan, Austin has set himself apart in the Greater St. Cloud area's commercial real estate industry as a true expert. Austin takes a genuine interest in fostering strong relationships with his clients, who reach out to him again and again for his approachability, depth and breadth of knowledge, and his natural fluency in the region's real estate landscape
In his free time, Austin enjoys playing amature baseball for his hometown Kimball Express. He's an outdoor enthusiast with a passion for hunting, fishing and golf. When he's not on the field, green or lake, he can be found spending quality time with his wife Raelynn and their dogs Maya and Cali.